Who doesn't want beauty on the go? Hair and makeup artists have been keeping up with the industry's evolvement offering mobile services that can cater anytime, anywhere! From timeless elegance to modern freshness, with hundreds of mobile hair and makeup artists that can enhance your natural beauty, you're sure to find one that will suit you.
We are here to make things easier for you, so we have rounded up 10 of the best mobile hair and makeup artists in Toronto that can provide you the best services you are looking for!
1. Beauty by Cam
Be the dreamiest lady in the room with Beauty by Cam's magic hands and fingertips! Her knowledge of products and techniques will surely bring satisfaction and beauty you didn't expect to shine more! She has a knack for elevating already beautiful faces to an even more captivating level. Matching the makeup with the type of occasion is her jam, so you don't have to worry about anything else than enjoying the celebration! Book your schedule today for a painless and stress-free event. Want to be dolled up by her? Rush onto their website now to save the date.
2. Michael Fels Beauty | Hair & Makeup
Dance your day away while sparkling with beauty enhanced by Michael Fels! This hair and makeup artist guarantees to give you a flawlessly sculpted and defined look. No matter your age, skin type, and face structure, she can definitely amaze you with talent and expertise. Any look comes easy so block a schedule today to secure a worry-less celebration!
website: www.michaelfels.com
address: 24 Beatrice St, Toronto, ON M6J 2T3, Canada
3. Toronto Beauty Group
Illuminate your way through the celebration. Toronto Beauty Group will make sure that your natural goddess-like beauty would radiate! With this team's amazing mobile hair and makeup artists, every lady that they have worked with had nothing to say but fantastic words. A wash of eyeshadow color either neutral or fun, you'll surely sultry, glamorous, or simply breathtaking – name it, this team can do it for you.
4. Michele Gomes – Makeup & Hair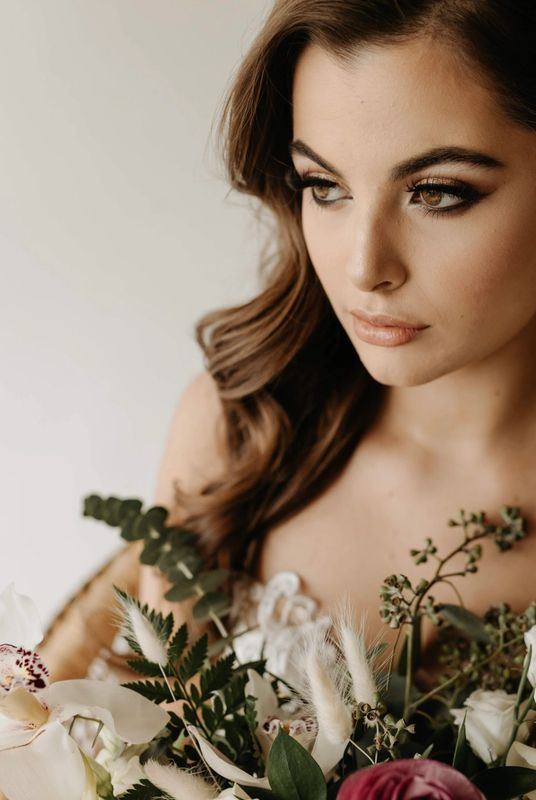 Make a bold statement or opt for light and natural – it doesn't matter! Michele Gomes Makeup and Hair can do it for you! No matter what eye color you have, she'll make it pop! With her and her team's strong attention to detail, your natural look will be brought to a different level. Be it a simple classic look or a full Hollywood glam style, she and her team have the mastery and talent to pull it off. Offering packages that are high-quality yet affordable, this company is worth placing your trust in.
5. Molly Makeup Studio
Unsure of how you want to look? Don't worry, Molly Makeup Studio can help you come up with the decision! Whether it's au natural or a full-glitz and luxurious makeup look, she can do it for you. What you feel is important to her as she wants you to spend your moments at ease and relaxed with her hair and makeup services. She specializes in Asian ladies' features so if you've got mono eyelids and chinky eyes, she's the one you're looking for.
6. Alisa Lyons
Pop that natural features with the mastery of Alisa Lyons. This award-winning mobile hair and makeup artist offers services both in-house and on location. Whether it's for personal events or corporate events, galas, red carpet events, and more, she has you covered. With her professionalism and expertise, she can undoubtedly add confidence and charisma to you. Offering special packages that could address your needs and budget, you'll surely be at ease with her warmth and service.
7. Bridezilla Beauty
Bring that springtime color on your special day! Bridezilla Beauty won't miss a thing in making you the most beautiful girl in the room. Staying true to their goal of providing all ladies including brides to be a glamorous and stress-free experience on their celebration. Offering a team of mobile hair and makeup artists, you can enjoy their wide range of styles perfect for that occasion – truly bringing you that beauty by your doorstep energy.
8. The Beauty Team
Want to feel like a Hollywood celebrity at your special event? The Beauty Team could be your dream glam team! From runway to wedding day, even product shoots and print ads, they got your back. This team of certified beauty professionals has made their services more accessible with their mobile hair and makeup services. With years of combined expertise in film and TV, you can definitely expect to feel and experience being a celebrity. Want to know more? Check out their website linked below!
9. BLUSHING BEAUTY | MOBILE MAKEUP & HAIR
Whispy, elegant, and alluring. Blushing Beauty is truly one of the mobile hair and makeup artists that can give you the most sophisticated and 'you but better' look. This company has been catering their amazing service for both fashion and corporate industry. So it's no surprise that every lady that seeks their help is left stunned. Offering a wide array of beauty services that include airbrush services, traditional makeup techniques, hair styling, hair extensions, and even organic spray tan, this could be your go-to hair and makeup company for all your future celebrations.
10. Bridal Hair Collective
Eyeing for a specific hairstyle? Leave it to the specialist. Bridal Hari Collective is your dream hair stylist that can create anything hair you can imagine. You'll immediately feel the passion and ease when you choose Amy as your hairy stylist. The immaculate work she foes are always on-trend and romantic. Her signature approach of contemporary minimalism enables her to bring clients into a relaxed experience for brides and ladies. With over two decades in the industry, you're definitely in good hands.